A new controversy assaults Can Yaman's life through an attack on Demet Özdemir. We tell you everything.
The story between Demet Özdemir and Can Yaman during the filming of 'Dreaming bird' ('Erkenci Kuş' or 'Dream with you' or 'Day Dreamer') Continue giving Much to talk about . The two have been the objective of many news in which They were related briefly after the filming of the series, but the truth is that This relationship between them was never confirmed.
Like the couple formed between Kerem Bürsin and Hande Erçel they were called 'Hankers', the alleged couple formed between Can Yaman and Demet Özdemir is called 'Candems' On the part of the Fans who have not yet resigned to think that they are not only together but that Demet Özdemir found love in another man who married last summer.
Can yaman t Ras called 'El Turco' in which he plays Balaban.
Demet Özdemir for his part has not lost his time either. After starring multiple covers of female magazines, she married the musician Oguzhan Koc in August and played the protagonist of the series 'Dünyayla Benim Aramda' ('Between the world and me'), also broadcast by Disney +. A few days ago we told you that it had just released its new series 'Adim Farah' that we already told you here. As you will see neither of them has stopped a moment and it seems that rolling 'Dreamy bird' has brought good luck to both of them.
But of course, many fans want that love story to continue at all costs without taking into account that Demet is a married woman. So much so that last December the famous Turkish influencer Melis Bus Betkayan , published a story on Instagram that raised a stir.
Melis said: "I feel like Demet Özdemir, who fell in love with Can Yaman but married Oguzhan Koc …", trying to describe how her mood was at that time. A simple Phrase loaded with bad milk that doubles Demet, her husband and who also leaves the door open for all who continue to maintain the theory that Demet Özdemir and Can Yaman had a romance Passionate and secret at the end of the filming of his fetish series 'Dreamy bird'.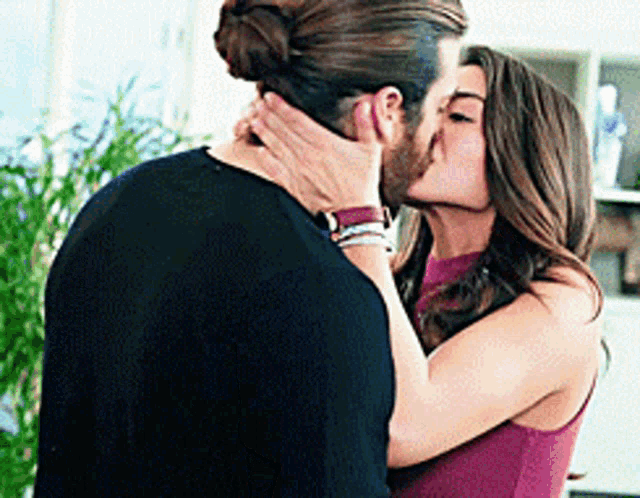 We do not know the R Ection of Demet in these hurtful words but in Crush.News we imagine that he has not had to make anything funny to the protagonist of 'Dreamy bird'. We will continue to inform.