Makoke has released a pump in the form of a message poisoned to Kiko Matamoros.
It seems that the Kiko Matamoros and Marta López Alamo wedding is not stopped giving headlines. First, the move between Antonio Carmona and Alejandro Nieto. It was only missing to join the Makoke party , one of Matamoros' ex -women.
"I am sad and consistent, I have missed the wedding of the year. For me it has been bleak. At the moment, my dear ex -husband and Marta are freshly married and I have lost it. I trust and I hope that now that you have put God and the Church for witnesses it has not been a lie, because if not, Kiko, you will be in mortal sin ", has continued.
Makoke's very hard message to the new couple
In a message issued in the Telecinco Party program, the woman who shared two decades of romance and two years of marriage with Kiko has ironically charged against her ex -husband. "Piece of actor, an Oscar had to give you" . He has begun showing an image of the wedding of Kiko and Marta and another of his.
And it is that the former Matamoros has not cut off when adding to Marta López, saying: "I hope that in her wedding list she has asked for caps for the ears, the snoring are very strong and unpleasant . I hope you have already filled your freezer with a lot of chicken and a lot of vegetables to make the porridge. The ones that I stopped doing with pleasure five years ago ".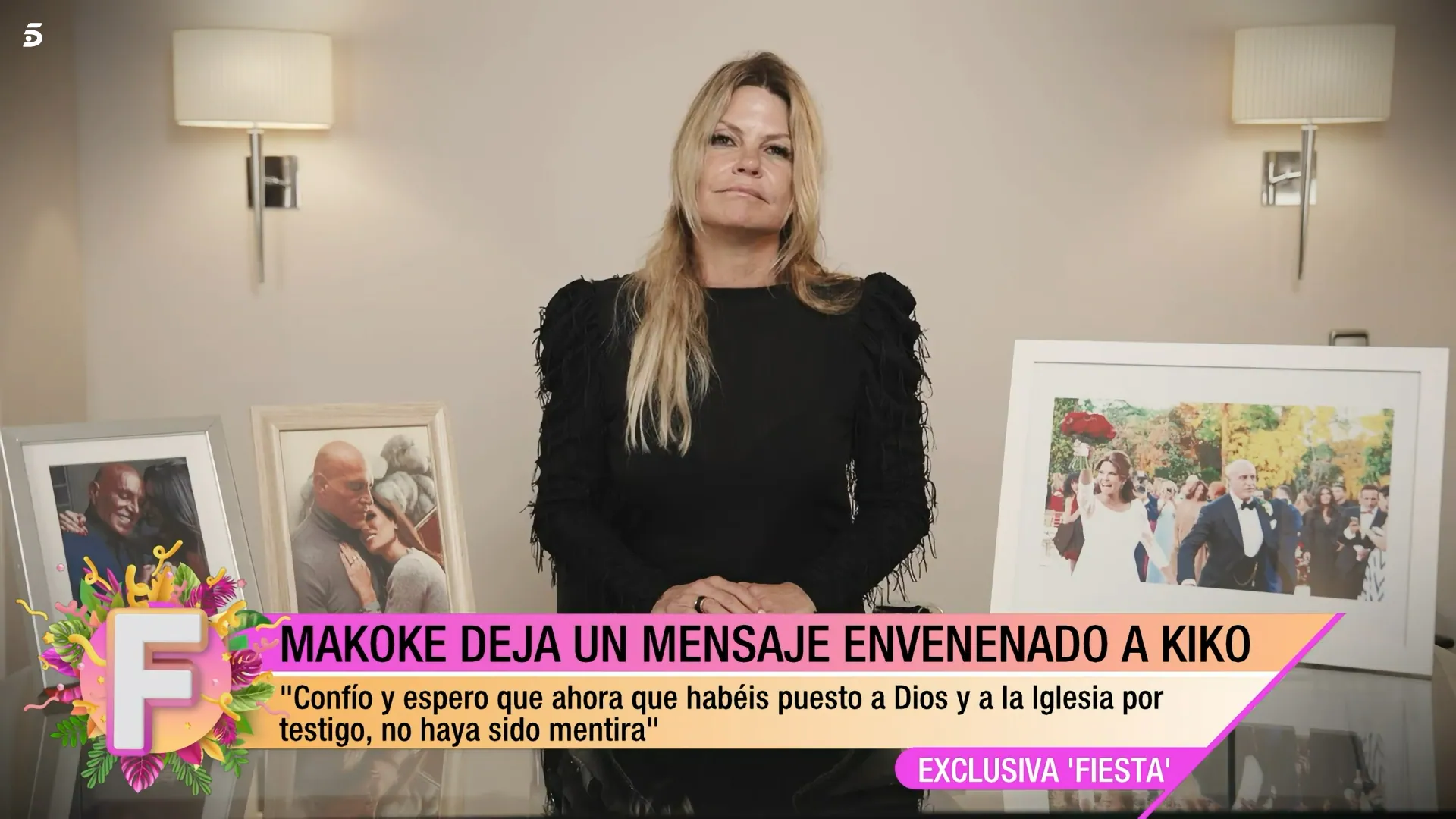 Finally, Makoke has made a wink to the situation that is living Save me with its next cancellation. "I hope your honeymoon has started with Good foot and not how mine began, arguing. I hope the same does not happen to you. You are lucky that you are going to have a great honeymoon, because it seems that you are going to have a lot of time to enjoy ", the collaborator has completed.