Blanca Paloma and Rosalia can have more things in common than we believe.
The singer who will represent us in Eurovision this year is on everyone's lips. She is currently in the fourth place of favorites within the statistics of the contest. Pass from zero to one hundred in less than a year positioning as well as one of the most demanded artists in this 2023.
Something similar has happened with Rosalía and the 'motomami' fever, becoming one of the most recognized singers worldwide. And both have a Narrow bond in terms of personal and professional level that unites them.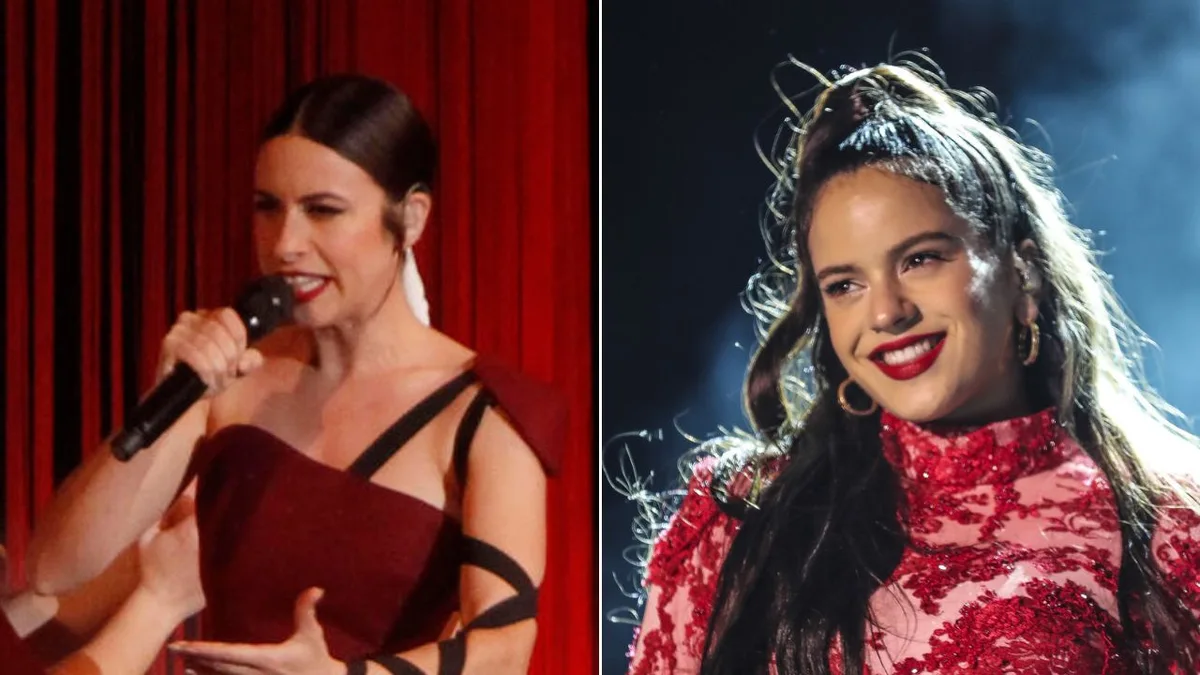 It all started Six years ago sharing the stage at the Higher School of Music of Catalonia. Later Blanca Paloma shared the stage with Rosalia participating in the choir on the occasion of the End of course in 2017 . Today, after Blanca Paloma won Benidorm Fest , the Catalan singer gave the 'follow' button as mutual admiration for her music.
I didn't finish believing, I went to check it and it's true, Rosalia now follows Blanca Paloma 🥺 pic.twitter.com/01vjoqq4k7

— Alba 🕊 🇱🇻 (@nisunin_2306) February 5, 2023
And it is that in Rosalia she has found one of her referents whose successes she considers that they can come well in Liverpool. "The work that Rosalía does, like other artists who have taken flamenco to the international scene. That makes Europe and the world have the ear done and I think this issue can be well received. "
Blanca Paloma and Rosalía 'Separate at birth'
There are many rumors of the Incredible similar between them. We count several reasons why we could agree.
Same look
It seems a lot of coincidence that both singers share physical features. Starting with the Long black hair that both use as strength and personality in their music. Apart from, the use of the Red and white colors is notable as an identity signal related to the Flamenco and our country. In addition, they are great fashion lovers and their looks of each performance are the protagonists every time they go on stage.
FLAMENCO Fusion
Both have their roots in mind when transmitting their music worldwide. From minute 0 they wanted to export the Flamenco throughout the world in a different way. Sometimes more traditional and sometimes merging it with Electronic sounds to give it that novel touch that manages to attract the international public more. A pride on the part of both of the fact that flamenco extends to the big
'Bicimami' or 'Motomami'
When the singer attended as a guest to El Hormiguero spoke about how life has changed becoming one of the most demanded artists of the national scene like our Rosi. "I'm going for the subway and recognize me. I no longer take the subway, I go by bike everywhere. I am the Bicimami ", he joked remembering the famous' Motomami 'of Rosalia.